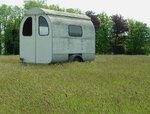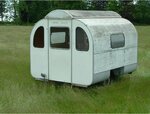 Hi all,
My partner and I have recently purchased this classic Austermann knopse caravan and are desperately trying to find out more about it.
So far we know that there were supposedly only a thousand of these cute little pods built by Heinz Austermann between 1955 and 1965 with only a handful left in existence today (70 i believe).
We are hoping to restore 'Buddy' to his former glory and any pointers, information or advice on how to achieve this would be greatly appreciated.
TIA
Regards
GS