Hi All,
I am writing this from our pitch in France ( Annecy), I don't think faithful van of 18 years is going any further.
Noticed that the front seemed to be very low so I had a look under breath to find this.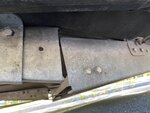 the same on both sides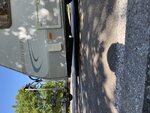 we limped to the camp site with the van catching on speed bumps etc.
We have red pennant insurance but they are suggesting that they may just write the van off - which breaks my heart.
I am at a loss to even understand how this happened.
Any bright ideas? Or any local knowledge of repair shops etc. would be welcome.
We are even considering buying a replacement whilst we are out here.
Ta