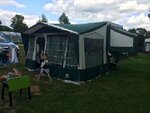 We sold our folding camper a couple of years ago now with the plans to get set up for touring in 2020, but obviously plans have changed somewhat. Having more time to spend with the family has made us realise how much we have missed getting away and I want to start planning for when life returns to normal and we can afford to resurrect our plans to get a caravan.
In the mean time, the kids are loving life in the tent in the back garden!!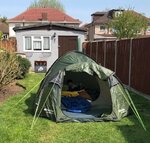 Why not share your outfit pictures to remind us all of what we have to look forward to or your temporary set-ups for coping with lockdown!!
Cheers,
Barry