So, we've bought a second hand caravan for a pretty low price. Caveat emptor and all that.
Looked ok, smelt ok inside, and apparently doesn't leak. We noticed a ding on the side, and on further investigation, noticed some water ingress and a damaged wall panel. For the price, we weren't going to quibble.
Once we really got down to looking at the caravan today, I've noticed a little more damage than initially thought, but am hoping it's a simple case of cutting out the damaged panels and replacing.
Damage pics attached. The outside is a little worse now as I started poking around with it. Nearside kerb front of the caravan, wall and floor. Not widespread.
What are the round bolt looking things on the floor? This isn't the main supporting floor, and the undersides are fine.
My question is, the panels look like they're 3/4 inch thick foam core with a plywood veneer. Both floor and wall seem to be made up of the same foam core/plywood veneer.
Where can I get these from?
I presume it's a simple case of cutting out the damage and replacing it with new paneling
Epoxy resin for the outside to seal it?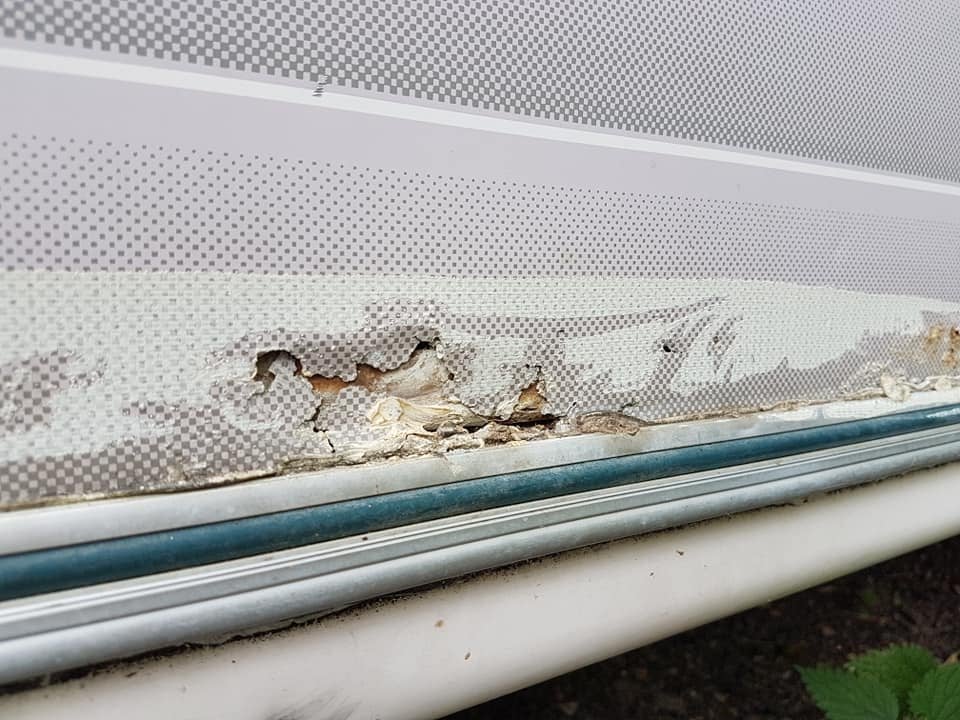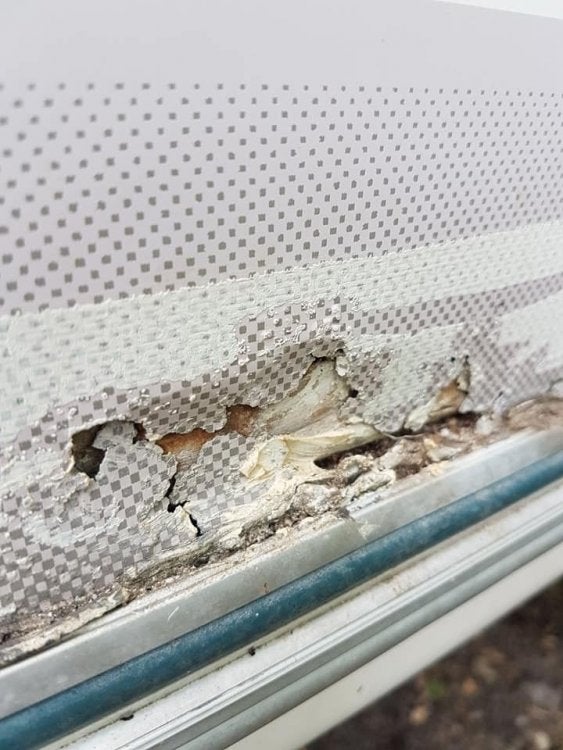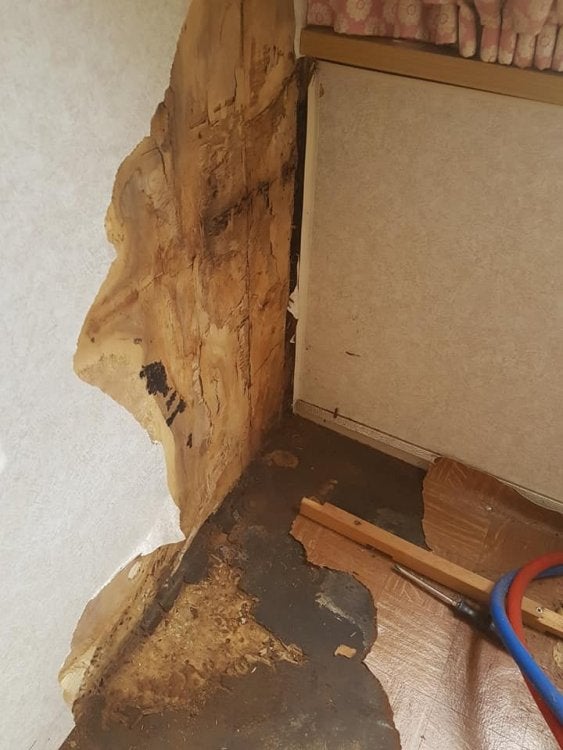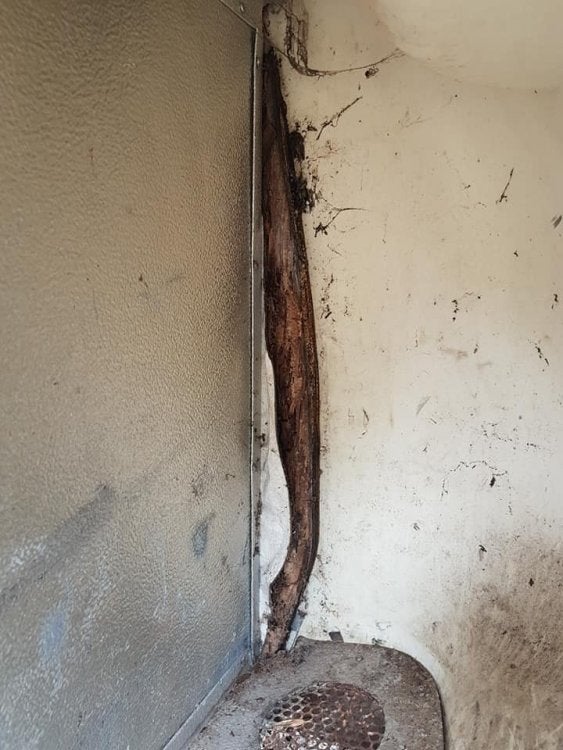 Cheers,
Nick