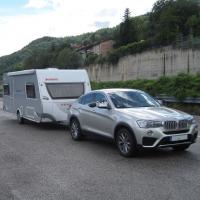 Mar 14, 2005
8,990
109
30,735
I think the best advice is to make use of the car storage as much as possible and minimise the payload added to the van.

In addition I would think it good practice to keep the centre of mass of the payload as close to the axles as possible to reduce thetendency to yaw.
True, but if taken to its logical conclusion, one may run out of the payload margin for the car, too.