I know there are some members who are knowledgeable about aircraft so may be interested in one of these for the garden. (Really not suitable for the caravan).
A relation of ours pilots Tornados for a living. They were scrapping one so he bought the exhaust and reverse thrusters. (I have probably not used the right names).
He has just installed it in his garden. Here are some pictures.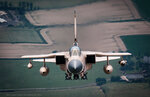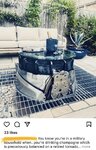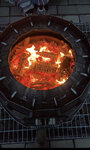 I imagine the grid will need lifting to use the thrusters. see video.
Sign in to iCloud to access your photos, videos, documents, notes, contacts, and more. Use your Apple ID or create a new account to start using Apple services.
share.icloud.com
John