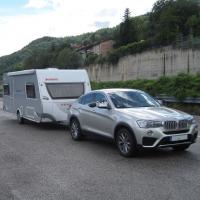 Mar 14, 2005
9,651
560
30,935
I don't know what you're reading, Jonathan, but I see no reference in this thread to "all people should aspire to get one".

Seems like you haven't had a closer look at a 4x4 recently. Where are those leaf springs? That "negligible braking power" is also something that you've dreamed up. And the Suzuki SJ was hardly typical of the average towcar.

That was just an aimless sweeping blow on your part in the hope that someone would be hit. It really has little to do with any rational argument. I was just boring.

ps: I'm not a 4x4 owner nor do I particularly aspire to be one again. I had one once. If the conditions were right maybe I'd get one again but I can live quite well without.