Hello,
I am Atif, a
PhD student at the University of Huddersfield
. I am researching in the field of the aerodynamics of horse trailers and caravans. I have recently researched a device that shows a significant reduction in the drag force and fuel consumption. (Please see attached pictures)
This device will attach at the front of the caravan/trailer and will reduce the turbulent flow between the car and caravan. Rather than making shapes streamlined and compromising on the internal living space, the addition of this device will bring better fuel efficiency without streamlining the caravan shape. However, I have doubts about the regulation if there are any restrictions applied to this device. As you can see from the pictures, the device reduces the gap between car and caravan. Although the gap is still enough to allow free manoeuvre action of the towing car.
However, I have read online that there is a requirement of a minimum gap between the car and caravan, and someone quoted this to be 900mm. I was wondering if anyone here who had experience in this field had knowledge about this limit. Is it true to your knowledge? (I have seen in my last post that there are many experts with years of experience in the Caravan manufacturing and testing industry on this forum)
My first point of discussion is:
1. Is there a limit for the minimum gap length between the car and caravan or the gap should be long enough so that the vehicle does not interfere with the caravan or this device while manoeuvring?
2. I would like to get your feedback on this device. Here are some outstanding benefits of this device:
Better fuel efficiency and longer journeys for electric cars.
Reduced side wind loads and improves the stability of the caravan
Provides front cover to the caravan
What are your major concerns about this device?
What kind of fixing mechanism would you prefer?
Permanently fixed
Detachable with mounting brackets attached to the caravan permanently.
Further detail of this device can be found on this link:
http://aerotrailers.co.uk/aerotrek
I am working on the animation of this device and will add it to this link very soon.
This link is not for marketing purposes
, but it is a
part of my PhD work to evaluate market potential
for this device.
If you visit this link and, you are interested to reduce fuel consumption and you want to buy this device or want to hear more about this or any future development, please click on the
buy now
button and leave your email.
I would really appreciate your extra time and efforts if you can fill this quick questionnaire as well. This will provide me with some evidence about the potential customer and design feedback for my thesis. here is the link and it would not take more than 2 minutes: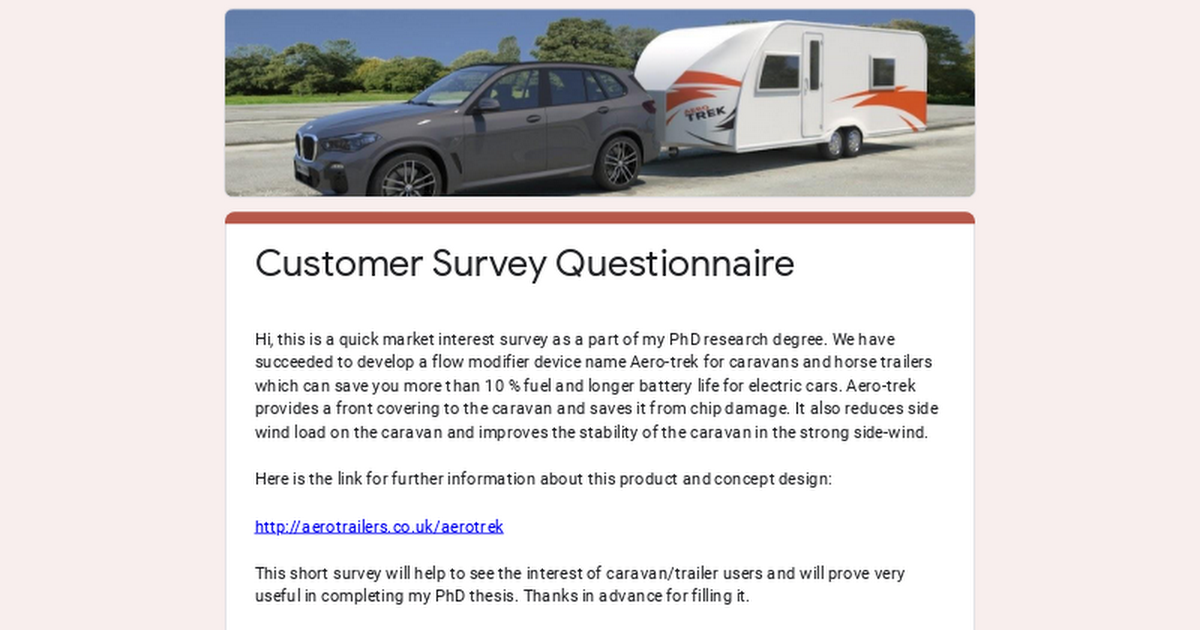 Hi, this is a quick market interest survey as a part of my PhD research degree. We have succeeded to develop a flow modifier device name Aero-trek for caravans and horse trailers which can save you more than 10 % fuel and longer battery life for electric cars. Aero-trek provides a front covering...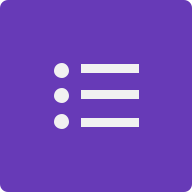 forms.gle
I am really looking forward to having a great discussion with you. If you have any questions, please drop them in the comments section. I will try to answer them.
Thanks
Atif